Contact Information
Our Location
1333 Meadowlark Lane, Suite 103
Kansas City, KS 66102
Phone:
913-287-4400
Email Address:
lucky@locamphomehealth.com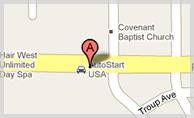 1. Head east on Parallel Pkwy.
toward N 75 Terrace/N 75th Terrace
view map »
Welcome to
Locamp Home Health Agency
Locamp Home Health Agency gives you a reason to expand your family to ours. Our agency makes it a high priority to competently provide families in the state of Kansas with home care services and home health programs that enhance independence and promote well-being.
While many other agencies provide the same services, Locamp Home Health Agency operates with a system that gives value to every unique quality and need that clients have. Our in-home care services are designed to be as unique as the one receiving it. We work daily to enhance the quality of life you have at home. We believe that this is what family would do - and that's exactly what you can expect from Locamp Home Health Agency. Let our family care for yours!
Our focus is in giving senior clients and health-challenged individuals a way to retain their independence at home. We identify the areas where they will need assistance from us which could range from mobility, nutrition, training for self-care skills, caring for a new born baby, home management, companionship, to assistance with daily living activities. The needs that arise from such areas will be handled by our care team which is composed of nurses, caregivers, home care aides, personal care attendants and care coordinators. It is a comprehensive and convenient way to address the needs of your senior, chronically-ill or disabled family member.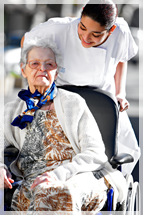 We know you want the best for your loved one. We share the same sentiment. Our services at Locamp Home Health Agency aim to achieve a sound body, a relaxed outlook and a nutritionally-focused diet for you or your loved one. Please contact Locamp Home Health Agency today at 913-287-4400.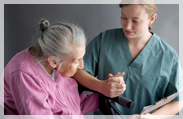 We know the difficulties faced by families who have friends or loved ones suffering from the effects of aging, illness, disease or injury. Having been in the health care profession for several years, we have been exposed to several cases and have used our experiences as a foundation for our passion towards our job... read more »
How certain are you of our health? How well do you know yourself? We'll help you figure it out. The help you seek can be found with us at Locamp Home Health Agency. Visit our office or invite us to your home! Get started »