Contact Information
Our Location
1333 Meadowlark Lane, Suite 103
Kansas City, KS 66102
Phone:
913-287-4400
Email Address:
lucky@locamphomehealth.com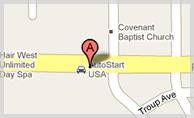 1. Head east on Parallel Pkwy.
toward N 75 Terrace/N 75th Terrace
view map »
Light Housekeeping
Locamp Home Health Agency offers housekeeping services or home management staffing. Our professional housekeepers and homemakers will take care of home chores which include:
Vacuuming Carpets and Flooring, Sweeping
Dusting Furniture and Fixtures
Mopping Floors,
Bathroom Cleaning (tubs, showers, shower drain, toilets, sinks, etc.)
Cleaning Kitchen and Organizing Food Supplies in the Pantry
Taking out the Trash
Cleaning Windows (inside the home)
We currently do not offer outdoor cleaning and/maintenance. Locamp Home Health Agency only offers housekeeping services for the interior of your home. If you have special housekeeping requests, please contact us at 913-287-4400 to inquire further.