Contact Information
Our Location
1333 Meadowlark Lane, Suite 103
Kansas City, KS 66102
Phone:
913-287-4400
Email Address:
lucky@locamphomehealth.com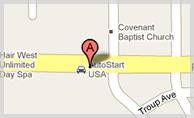 1. Head east on Parallel Pkwy.
toward N 75 Terrace/N 75th Terrace
view map »
Meal Preparation
At Locamp Home Health Agency, our caregivers and aides will prepare nutritious meals for the client at home. We also encourage clients to help in the preparation of their food - they will get valuable information on health and nutrition - enabling them to take better control of their diet.
Many of our clients, especially seniors, who have to stay at home alone, may not have enough energy or resources to achieve and maintain a balanced diet. Our services avoid this situation by emphasizing the importance of healthier living for our clients through quality food, sound meal preparation and a discipline when it comes to meal planning.