Contact Information
Our Location
1333 Meadowlark Lane, Suite 103
Kansas City, KS 66102
Phone:
913-287-4400
Email Address:
lucky@locamphomehealth.com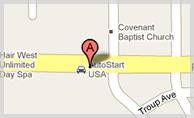 1. Head east on Parallel Pkwy.
toward N 75 Terrace/N 75th Terrace
view map »
Set Appointment
You should have the right to decide what services and level of care that you get from your care provider. At Locamp Home Health Agency, we support this entirely. We make our services interactive too - giving our clients a way to control the level of assistance that they get from us. You can enjoy the same privilege. Talk to us about how we can provide you with the care programs and assistant services to suit your preferences.