Contact Information
Our Location
1333 Meadowlark Lane,
Suite 103,
Kansas City, KS. 66102
Phone:
913-287-4400
Email Address:
locamphha@gmail.com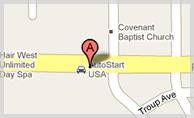 1. Head east on Parallel Pkwy., toward N 75 Terrace/N 75th Terrace
view map »
Client Satisfaction Survey
Take our online satisfaction survey. We want to understand you and your needs more. Please help us serve you better.