Contact Information
Our Location
1333 Meadowlark Lane, Suite 103
Kansas City, KS 66102
Phone:
913-287-4400
Email Address:
lucky@locamphomehealth.com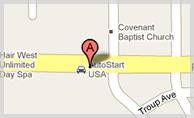 1. Head east on Parallel Pkwy.
toward N 75 Terrace/N 75th Terrace
view map »
Caregiving / Companionship
Locamp Home Health Agency is happy to offer you or your loved one with Caregiving and Companionship services. Having a conversation, sitting down in a meal with someone to share stories with, and relaxing in the afternoons while reading a book - these are the social interaction opportunities that companions can provide for your family member who is elderly or recovering at home.
Companions reduce cases of isolation which could lead to depression. Many elderly individuals suffer from being left alone at home with no one to talk to. Even worse, there's no one at home to be with them in case an emergency turns up. The presence of a caregiver or companion ensures that your elderly loved one is provided with care and attention.
Companionship is a way to enhance health and a quality, happy life for your senior loved one. If you would like us to match your parent or grandparent with a companion from our agency, please call 913-287-4400 to begin the assessment.