Contact Information
Our Location
1333 Meadowlark Lane, Suite 103
Kansas City, KS 66102
Phone:
913-287-4400
Email Address:
lucky@locamphomehealth.com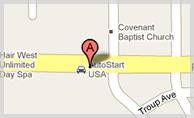 1. Head east on Parallel Pkwy.
toward N 75 Terrace/N 75th Terrace
view map »
Employment
We provide specialized training for all our caregivers. This is part of the unique approach to care that only Locamp Home Health Agency can provide. If you would like to join our team and get access to training from our veteran care professionals, send in your application today.
Shortlisted applicants will be called in for an interview. Please make sure to submit accurate and up-to-date information about your professional background and other personal information.